What We Look For During Your Roof Inspection
Hail Storms
Monster roofing can help determine if your roof is in proper condition after a hail storm.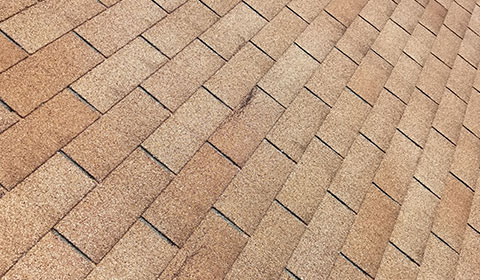 Cracked Shingles
Cracked shingles can allow water to leak through your roof.
Missing Shingles
Missing shingles can also allow water into your home.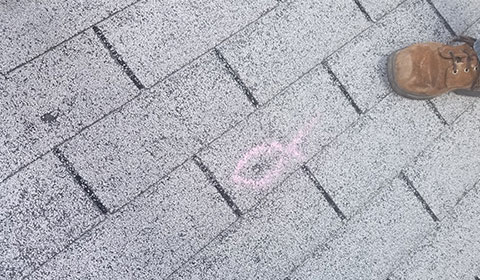 Missing Particles
The protective particles on your shingles can be damaged from hail as well.
Your Roof Inspection Is 100% Free
Most homeowners may know they have missing shingles from the obvious missing spots on their roof. Missing shingles are a sign of failing roofing system.
The inspection will allow us to find out how bad the roof actual is need of a repair or replacement. Wind damage causes creases in the shingles which will later down the road break off on the next big windstorm.
We also check for hail damage which is impossible to see from the ground. Enough hail will cause damage to your roof and take years from your Roofing system. Another test is a brittle test, which allows us to see to elasticity level in your shingles. If the shingles are brittle they will break and the granules will fall off very easy.
Shingles are supposed to give and bend if there is still life left in your roof. Failing a brittle test is sure sign it's time to replace your roof.